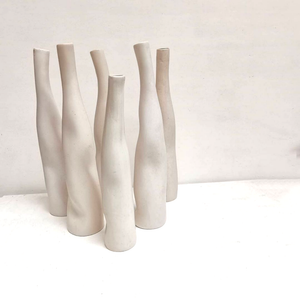 Deformed Bottle Vase - Volcanic White
Hand cast and hand glazed vase.
Size:
Material: Stoneware glaze on stoneware clay.
All of our pieces are hand made. So, expect perfect imperfections.
Actual colors may vary from photograph. Photo is a representation of what is on hand. No two (2) pieces are exactly alike.